Register for FREE Orlando Youth Football Camp at Colonial High
The Nation's Largest AAU Youth Football and Cheer Club, The East Orlando Preds are Back! Join us at Colonial High School for an unforgettable FREE cheer & youth football experience on March 27, 2021.
Former NFL greats such as Demitrius Bronson (formerly with Seattle Seahawks), Pat Lee (Formerly with Green Bay Packers and Oakland Raiders), and Andre Cooper (Denver Broncos) will be attending and instructing at this event. Additionally, AFL champion HC Rob Keefe (Albany Empire) and Colonial High's very own HC Donny Hodges will also be attending and instructing at our camp. As thank you, a FREE Preds T-shirt will be given to all who attend. Be sure to register for this event, click the red button above!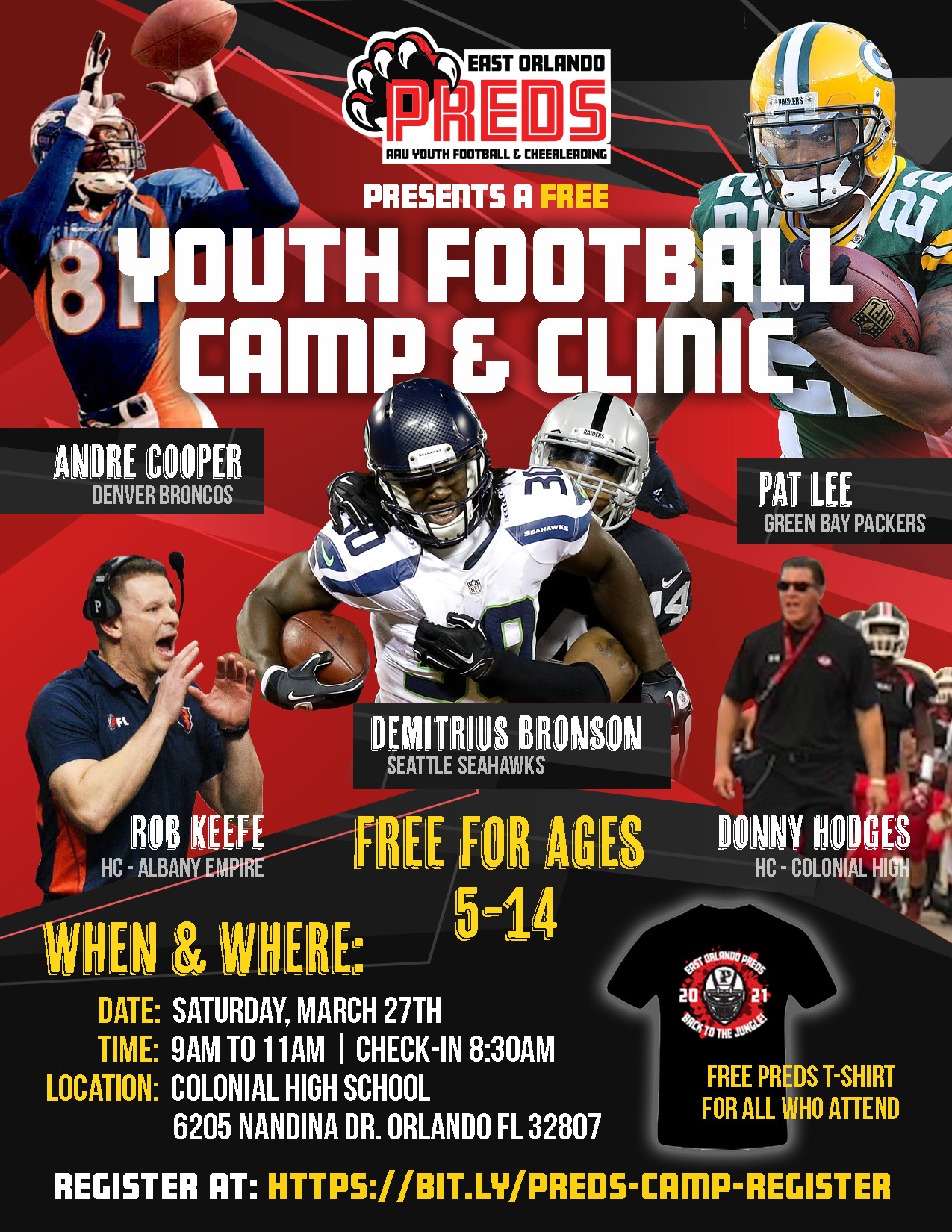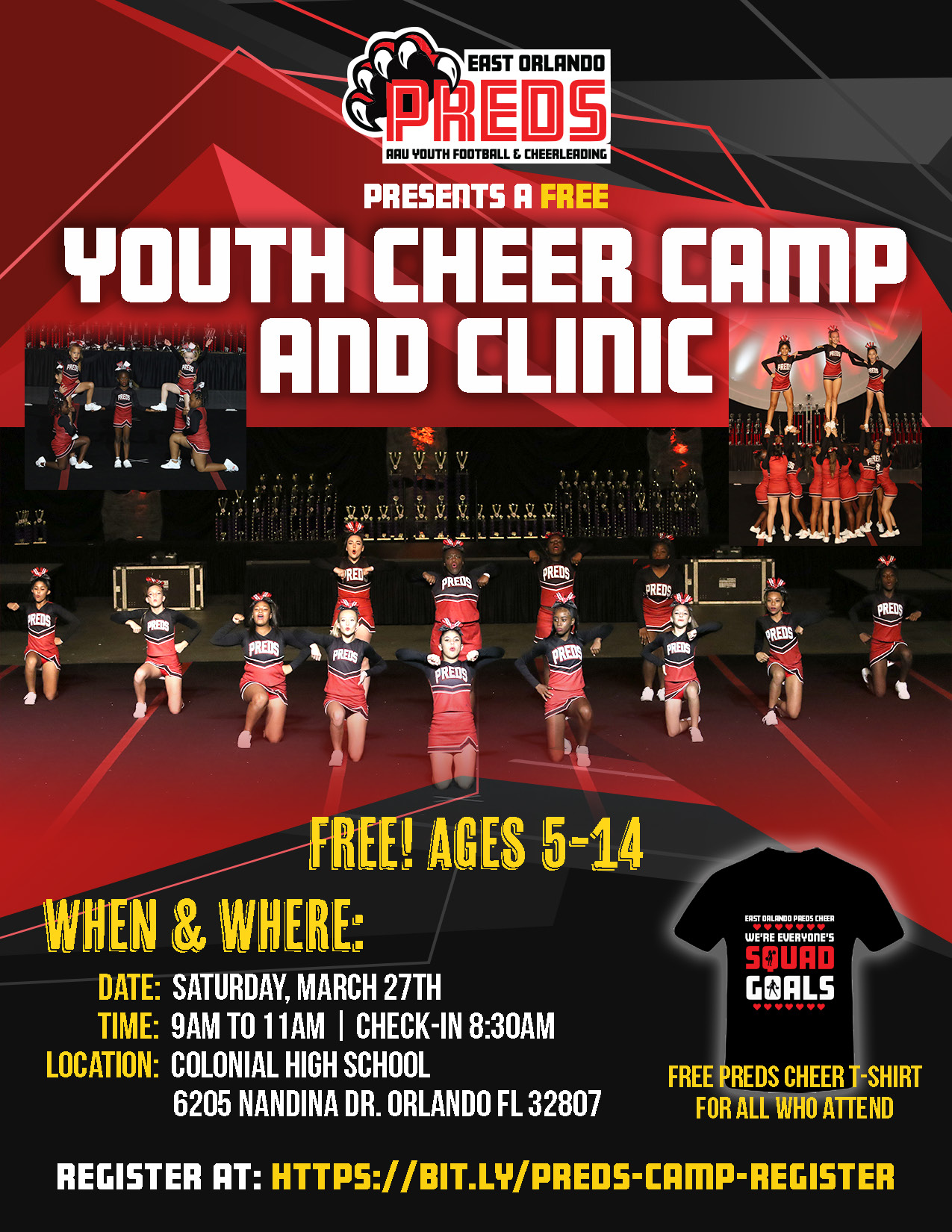 Are you ready for Orlando's top youth cheer camp this spring?
Be your best by learning from the best. The future of cheer starts with East Orlando Preds. Attend this perfect cheer camp and dance camp with amazing instruction by award-winning cheer coaches. This camp is the best way to build a strong foundation for the 2021 season. As a bonus, a FREE Cheer Preds T-shirt will be given to all who attend this camp. Don't forget to register for this event asap!
When and where:
Date: Saturday, March 27, 2021
Time: 9am to 11am (Check-in at 8:30am)
Cost: FREE!
Location: Colonial High School – 6205 Nandina Drive, Orlando, Fl 32807
Ages: 5 to 14 years
Register Here
For more information on this event contact Shawn Seipler at (407) 509-4110.