AAU Florida Youth Football Leagues
East Orlando Preds
Home of AAU Youth Football & Cheer National Champions!
Welcome to the website of The East Orlando Preds a top youth football and youth cheer program in Orlando, Florida. We are the home of the 2021 & 2019 AAU Undefeated National Champions!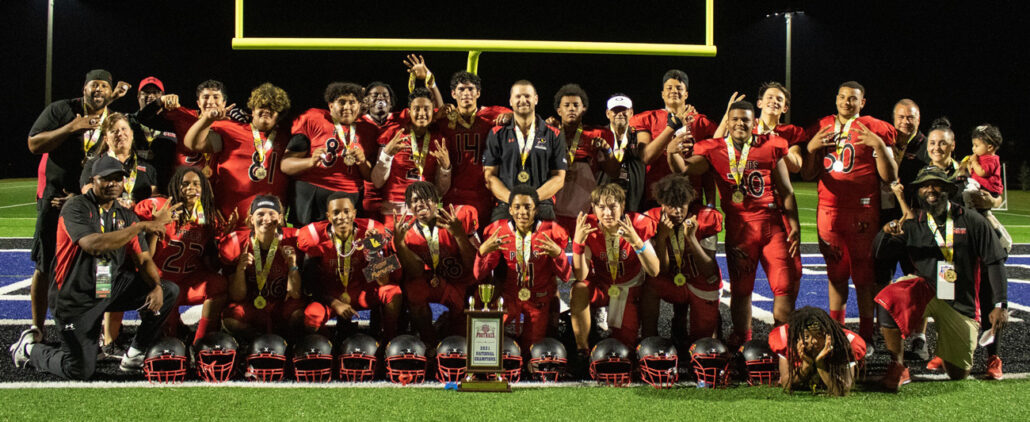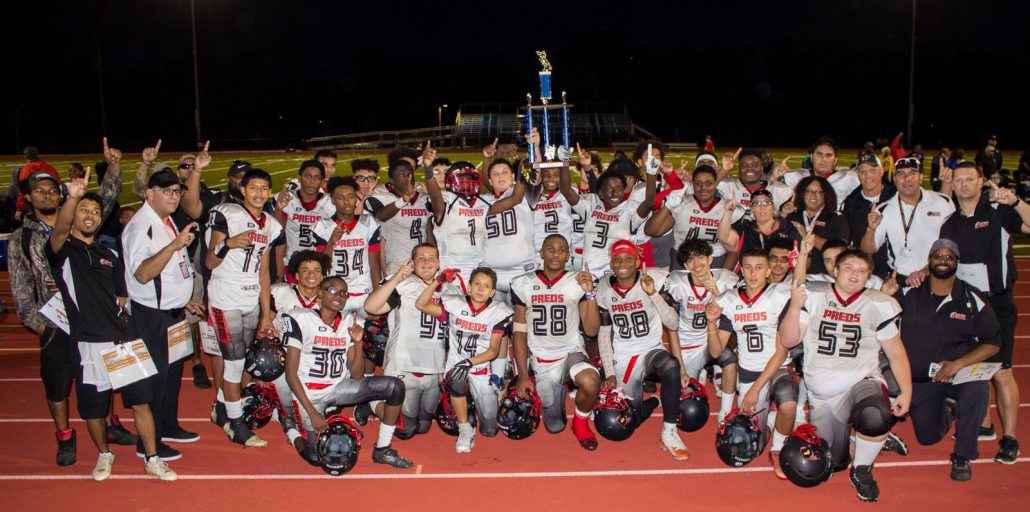 SPECIAL ANNOUNCEMENT coming soon…

Top AAU Youth Football Leagues & Youth Cheerleading Program in the Nation!
Unlike other "profit first" youth football leagues in town, the East Orlando Preds (EOP) are a 501(3)c non-profit youth sports organization. As a successful member of the FYFCL (Florida Youth Football & Cheer League) which is sanctioned by AAU, we benefit from a strong, family-first culture. We are sponsored by the Orlando Predators of the Arena Football League. On the field, we strive to teach your child the fundamentals of AAU in flag football, youth tackle football, and youth cheerleading to maximize their potential. Off the field, we pledge to help prepare your child for life lessons. At EOP, your children come first. Always.
Lifetime Youth Cheerleading & Youth Football Accomplishments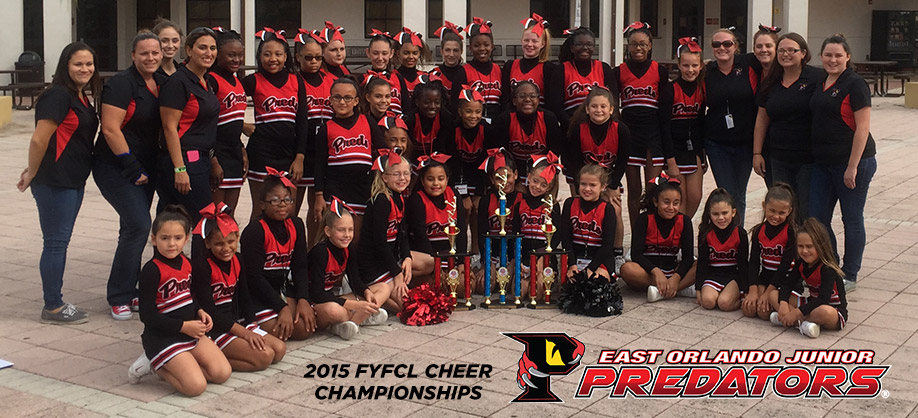 Join the Lady Preds Championship Youth Cheerleading Program.
Over 16 Years combined coaching experience with Competitive Cheer, High School, Pop Warner, and All-Stars Gyms.
Latest Preds News & Events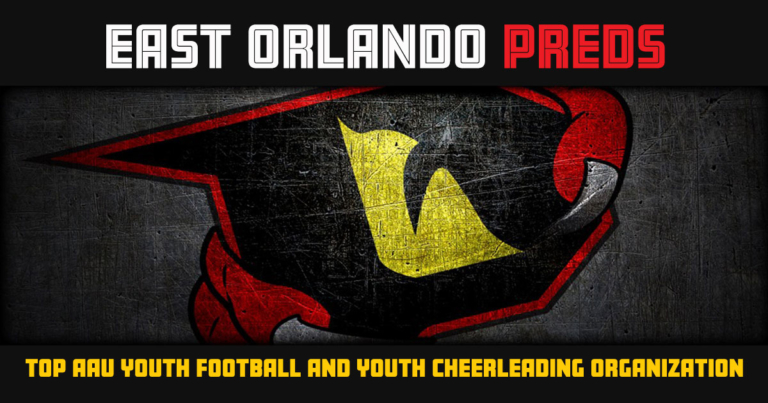 The 2022 season uniforms for the East Orlando Preds youth tackle football teams were unveiled at Castaway's Sports Bar & Grill in Waterford Lakes. The East Orlando Preds are proud to share home and away uniform combinations for all 8u, 10u, 12, and 14u youth football teams. The Black on Black uniform combination features a…
The Nation's Largest AAU Youth Football and Cheer Club, The East Orlando Preds are Back! Join us at Colonial High School for an unforgettable FREE cheer & youth football experience on March 27, 2021. Former NFL greats such as Demitrius Bronson (formerly with Seattle Seahawks), Pat Lee (Formerly with Green Bay Packers and Oakland Raiders),…
SPECIAL THANKS TO ALL OUR SPONSORS!