AAU Florida Youth Football Leagues
East Orlando Preds
Home of AAU Youth Football & Cheer National Champions!
Welcome to the website of The East Orlando Preds a top youth football and youth cheer program in Orlando, Florida. We are the home of the 2021 & 2019 AAU Undefeated National Champions!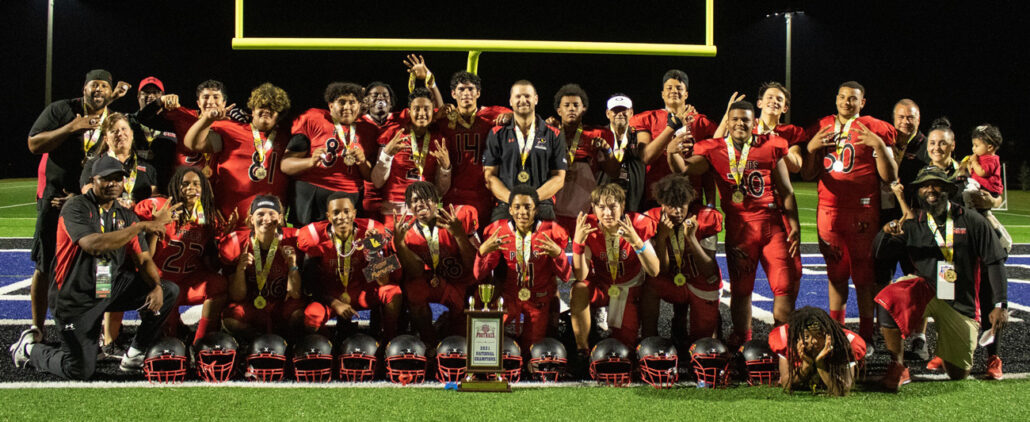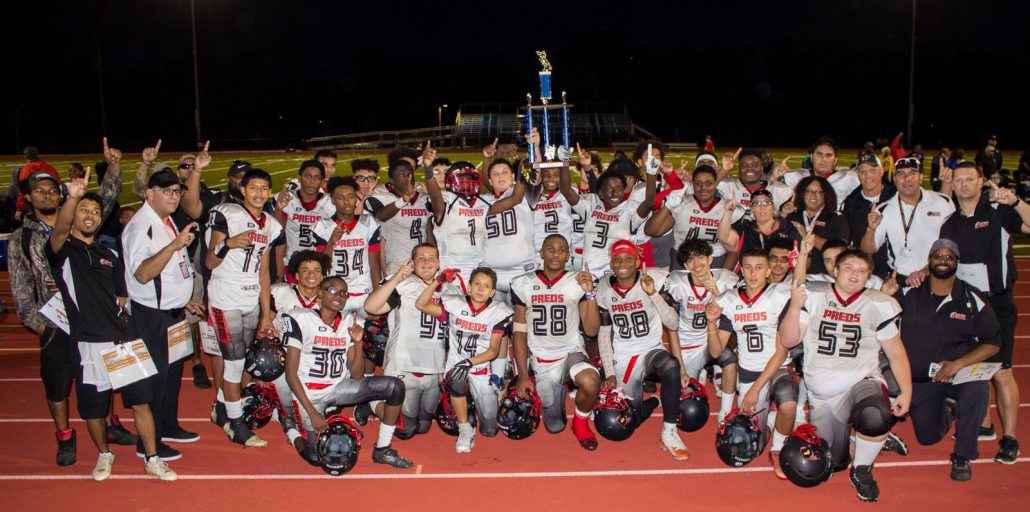 Top AAU Youth Football Leagues & Youth Cheerleading Program in the Nation!
Unlike other "profit first" youth football leagues in town, the East Orlando Preds (EOP) are a 501(3)c non-profit youth sports organization. As a successful member of the FYFCL (Florida Youth Football & Cheer League) which is sanctioned by AAU, we benefit from a strong, family-first culture. We are sponsored by the Orlando Predators of the Arena Football League. On the field, we strive to teach your child the fundamentals of AAU in flag football, youth tackle football, and youth cheerleading to maximize their potential. Off the field, we pledge to help prepare your child for life lessons. At EOP, your children come first. Always.
Lifetime Youth Cheerleading & Youth Football Accomplishments
SPECIAL THANKS TO ALL OUR SPONSORS!